21st of April 2017
Article by Laura Napper
Laura Napper, managing director of Twilight Cleaning and Facilities Management, continues her series of exclusive blogs about social media for the ECJ website. Here she offers advice on the different platforms that can be used.
There are a number of platforms companies can use for social media purposes - in this blog, I'll take a look at the top six and how can they be used. They will be explored in more detail in later blogs.
13th of April 2017
Article by Paul Wonnacott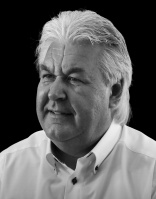 Paul Wonnacott is managing director and president of Vectair Systems, specialist in washroom hygiene and aircare systems. The company does business around the globe and Wonnacott has gained considerable experience in many of the world's most important markets. He writes his latest blog for ECJ about the vital role of fragrance in all areas of business.
I read an interesting story recently, written by person..
6th of April 2017
Article by Lynn Webster
ECJ's UK correspondent Lynn Webster examines the issues around 'connected cleaning', and emphasises how the cleaning sector must act now.
Hardly a day goes by without a new piece of technology being launched or old favourites updated. Each promises the user an enhanced experience, in relation to dealings with a service or product provider, or an aspect of individual lifestyle. The early adopter is now the person..