16th of September 2011
Matting systems come in all shapes and sizes and the type of mat you choose depends heavily on the type of facility in which it will be placed. Ann Laffeaty finds out which type of entrance mats to put where.
There are many different reasons why the manager of a commercial, industrial or hospitality venue will choose a matting system. An
15th of September 2011
The newest matting systems on the market.
Recycled solution
The latest matting launch from 3M is the Nomad 96 per cent Recycled Entrance Mat, which is designed to withstand up to 500 crossings per day.
Said to be easy to clean with a vacuum, the carpeted surface is spun from 100 per cent post-consumer PET plastic bottles, while the all-rubber
15th of September 2011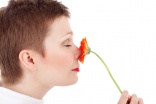 What is the customer's highest priority when it comes to choosing an air-freshener system? Is it cost, ease of use, programmability – or is it all about the smell? Ann Laffeaty asks manufacturers about their customers' key requirements.
The air freshener market seems to have been split into several different channels over recent
15th of September 2011
An overview of the latest in air freshening technology.
New sensations
New from Vectair Systems this autumn are four new fragrances for its Xtreme Airoma air care range - African Pride, Florida Zest, Oriental Harmony and Latin Passion.
Each aerosol is said to contain an increased level of perfume oil for a longer lasting scent that also keeps
15th of September 2011
ECJ's preview to what's being launched at the CMS show in Berlin from September 20-23.
Kärcher
Among the new products on the Kärcher stand is the walk-behind B 40 C-W scrubber dryer, featuring a brand new operating system called the Kärcher Intelligent Key. This is used to set individual user profiles, making it extremely easy to
13th of September 2011
Which types of carpet are the easiest to clean and which present the greatest headaches for the professional carpet care company? Ann Laffeaty looks at the chief challenges being faced by the industry today.
A carpet in a commercial or hospitality facility is meant to provide an ambiance of warmth and luxury. Whether that carpet is made from