Is it all about the smell?
15th of September 2011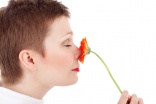 What is the customer's highest priority when it comes to choosing an air-freshener system? Is it cost, ease of use, programmability – or is it all about the smell? Ann Laffeaty asks manufacturers about their customers' key requirements.
The air freshener market seems to have been split into several different channels over recent years. On the one hand we have seen increasing numbers of high-tech solutions that can be programmed to the customer's own requirements. On the other there has been a growing focus on easy-maintenance, low-cost air freshener systems that require no dispenser and that take up little space.
At the same time, air care companies have been surpassing themselves by coming up with huge varieties of fragrances. But which of these initiatives is striking the most significant chord with the customer?
According to Vectair marketing manager Matt Wonnacott most customers demand value-for-money dispensers that are reliable and cost-efficient. "High levels of technology help the user to achieve what they demand," he said. "It is not necessarily a case of the lowest price wins: the majority of our customers require automatic dispensers using technology such as automatic reset buttons since this helps to reduce service time."
An air freshener system should be easy to use and provide consistent bursts of fragrance, said Wonnacott. "It should also be highly secure and pose a minimal threat of being vandalised," he adds. "A locked cabinet helps to address this."
He said most Vectair customers consider the aroma to be important and tend to request specific fragrances. "For example in the United Arab Emirates, a strong, musky smell is highly desired as this has been typically used over the centuries by royalty," he said. "Many washroom customers, too, request a strong fragrance such as citrus to underline the impression that their washroom is clean and sanitised."
According to Wonnacott environmental issues are also high on many customers' agendas. "If aerosols are used they have to be VOC compliant without using any harmful chemicals," he said. "If they are aerosol-free they may be environmentally-friendly in their output, but they must also be made from environmentally-friendly resources at the input stage." Vectair's Omniscent products use a recyclable ceramic cartridge while its V-Air system uses a recyclable wick.
Wonnacott feels that the market has generally remained steady over recent years in terms of what the customer wants. "Up until around 2006-2007 the majority of users were reluctant to change from traditional air fragrancing methods," he said. "However I think that in the past five years there has been a small shift towards non-aerosol based systems for environmental reasons."
Vectair provides both aerosol and non-aerosol solutions including the Airoma, Micro Airoma Omniscent systems. Wonnacott claims the company has recently perceived a slight increase in customers requiring lower cost solutions, particularly in the UK market. "In general, however, I would say that the quality of a high-end air freshener will eventually show through and that most customers will be prepared to pay a slightly higher sum for a product that works, is reliable, safe, secure and simple to use," he said. "An air freshener may be purchased at a really low price, but it could cost more in the long run when the inevitable happens and the user has to replace the unit due to it not performing as well."
Brian Chappell, managing director of Signature Aromas, said: "Around 60 per cent of the time our customers are dealing with a specific problem or addressing an issue - such as masking a malodour in a nursing home for example, or creating an impression front-of-office. Most of the time it is this type of issue that dictates what the customer wants.
Chemical concern
"However, cost is obviously important and we are also finding that customers are increasingly becoming concerned about sustainability and health and safety.
"We find that customers are becoming increasingly concerned about chemicals being sprayed into the air," continued Chappell. "Our sales have gone up by around 14 per cent every year for the past five years, and we believe it is because we only use 100 per cent natural oils with no chemicals or aerosols.
"Aroma is also important and customers are constantly demanding new ones." The company offers a number of unusual fragrances including chocolate and baby powder. "These are frequently used in dementia units to stimulate people's memories," said Chappell. "One care home we deal with is building a 'seaside' in its dementia homes and we supply them with the scent of coconut oil to evoke the smell of suntan lotion."
According to Chappell the market is constantly changing, but he feels that facilities are increasingly choosing natural oil products above high-tech solutions. "The trouble with programmable aerosol systems is that they can be horrendously expensive," he said. He claims there has been an increasing demand for bespoke systems. "For example, we have built a stainless steel air freshener unit to adhere to the strict fire regulations on trains."
Product and segment manager of Tork manufacturer SCA Charlotte Branwhite feels that as far as the end-user is concerned, the general impression created by the air freshener is more important than the fragrance used to evoke it.
"Smell is such a personal thing and we all have our individual preferences when it comes to perfumes and aftershaves," she said. "We carried out a survey across Europe in 2008 and found that 92 per cent of washroom users simply felt it was important that a washroom should be clean and fresh. Customers, on the other hand, chiefly want a cost-efficient solution that is easy to maintain."
According to Branwhite, customers require a system that has a perceivable effect on the end-user. "Aromas need to be changed regularly so that end-users do not become accustomed to the fragrance and no longer notice it," she said. "This is particularly important when the same people use the same washrooms regularly such as in an office or school rather than 'one-off' washroom visits such as in an airport, a restaurant or a hospital."
Hagleitner's product manager for washroom and sanitary hygiene Christian Aigner says a pleasant odour coupled with a low maintenance system comes top of the list for its customers.
Most economical
"Most customers want an aroma that is consistently pleasant in order to create an atmosphere of well-being for their visitors, but they also prefer a simple system that adapts itself to the requirements of the room," he said.
Cost is also a factor, says Aigner, with many customers choosing the most economical systems. But the type of aroma chosen depends greatly on the customer. "We have some customers who keep their chosen aroma forever while others like to change their fragrances, sometimes to match the season," he said.
So what is the bottom line as far what the customer wants from an air freshener system?
SCA's Charlotte Branwhite feels that the customer's requirements depend heavily on the type of business in question. "For example, a high-tech solution that can be programmed to a customer's needs is ideal for offices and many other facility management company customers, whereas in a washroom where space is severely limited a small, discreet and aesthetically-pleasing unit will be more suitable," she said.
And Vectair's Matt Wonnacott concurs. "For example in a high-end hotel that has been designed using the latest technology and that incorporates innovative design, everything needs to complement the surroundings – and that includes the air freshener system," he said. "In a washroom that has high user traffic, on the other hand, a unit that is simple to programme for the washroom service company will be required.
"However it is possible to combine a high-tech, programmable solution and a discreet, aesthetically pleasing one in one unit - and this is requested more often than not from customers."