Care of hard floors - keeping down costs
2nd of December 2016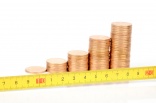 Ann Laffeaty looks at the cost implications of hard floors and finds out whether there are any shortcuts when it comes to cleaning and maintenance.
Hard floors in public facilities need to withstand a great deal of wear and tear. They support large numbers of people every day – some wearing high heels, some tracking in mud and others wheeling prams or trolley cases.
Heels, wheels and moisture all have the capacity to harm hard surfaces which means facilities managers need to come up with a plan to keep their floors looking attractive.
But floor maintenance can be expensive and time-consuming - and floor manufacturers are not always tuned in to the maintenance challenge, at least according to some sources.
IPC sales and business development manager Adriano Mariano believes the cost of cleaning and maintenance is rarely a priority for floor manufacturers. "However, we are convinced that these costs should be the deciding factor for consumers when considering renewing their floor surfaces," he said. "They should be provided with this information when choosing a floor."
Ceramic tiles are among the cheapest floor surfaces to maintain, according to Mariano. "Ceramic tiles are durable, hygienic, stain-resistant and easy to clean," he said. "Laminated floors are also economical to maintain since they are flexible and waterproof. And while hardwood floors are easy to clean they need to be sanded down many times in order to keep their original looks."
Among the latest floor coverings on the market are travertine and granolithic, he says. "These have recently been introduced by architects and interior designers for their upmarket look – but what they omit to say is that these materials are very delicate and porous," he said. "So if stains are not removed promptly it may lead to streaks on the tiles.
Damage surface
"Also, the use of harsh or acid cleaners can seriously damage a travertine surface. A stone cleaner or neutral soap is therefore the best solution and this should be applied with a clean mop or soft cloth."
Diversey Care's senior building care application expert Michael Johnsson agrees about the benefits of ceramic tiles. "Ceramic is extremely resistant to tough mechanical maintenance methods," he said. "These methods can be used in conjunction with heavy-duty detergents where required, such as in particularly greasy environments. And apart from the grouting between the tiles, ceramics are also acid-resistant."
He says soft natural stones such as limestone and marble tend to be more sensitive to mechanical wear and staining. "This is also true of artificial floor types such as terrazzo," he said. According to Johnsson, soft stone floors need to be maintained using a solution such as the Taski Twister.
"These floor types are acid-reactive which means they will easily be damaged if someone uses an acidic detergent on them by mistake," he said. "Diamond pads and a soap cleaner will buff and polish these floors and protect them from staining."
Seamless concrete floors have been increasing in popularity in recent years, says Johnsson. "The top layer of these floors will have different characteristics depending on the requirements of the environment," he said. "For example in wet areas this top layer could be slip-resistant whereas in other environments the floor could be given a high or low gloss. In general the cleaning and maintenance task will be similar here to that of soft natural stone – in other words, the floor needs to be protected from staining and should be maintained using a diamond pad. However in the case of a slip-resistant top layer, brushes should be used instead of pads."
Unlike Mariano, Johnsson believes that the larger floor manufacturers are tuned into the maintenance challenge and strive to develop resistant top layers to apply to the original substrate. "These top layers are often based on polyurethanes or other hard durable plastics," he said.
"As long as the mill finish is intact, it can be maintained using diamond pads. However it is important to be aware that these mill finishes are really thin and will wear away over time. When the mill finish is gone you will need to replace it in order to keep good cleaning properties and retain the aesthetics of the floor."
He says all flooring requires some kind of maintenance – particularly when cleaned using manual mopping methods. "Softer, more porous materials need more protection plus a greater degree of buffing and polishing," he said. "The consequences of low or no maintenance here would be dramatic: the time required for cleaning the floor would increase along with the workload of the cleaning staff. And the appearance of the floor and the quality of the cleaning would suffer."
His advice to facilities managers is to invest in a machine for regular floor cleaning. "With the help of a scrubber dryer and diamond pads, most of the maintenance will be performed in the same sequence as cleaning," he said. "Even on manually cleaned areas we recommend periodic buffing and polishing to keep the cleaning properties and aesthetics at a high level."
He believes there will be an ongoing need for traditional floor care. "This is because there are millions of square metres of older flooring in buildings all over the world, and these have traditional maintenance requirements," he said.
Group product manager of Nilfisk's floor care division Jean-Pierre Lebrun says parameters such as location, environment and traffic all have an impact on the cost of cleaning and maintaining hard floors.
"It also typically costs more to maintain a high-shine surface than it does to maintain matt flooring," he said. "It is important to choose the right floor material depending on the location and traffic since with the right floor material comes easier cleaning and maintenance."
He believes that many floor manufacturers tend to consider the total cost of ownership – including the cost of maintenance - when developing new products. "They ask chemical and machine producers for professional cleaning advice so that they can provide cleaning information on the documentation," he said.
Cost-effective
He believes proper maintenance to be worth the money since it significantly increases the life of the floor. "It is far cheaper to maintain a floor than it is to change it, and it is more difficult to clean a floor that has been poorly maintained," he said. "Also, if the floor surface is of poor quality this can become a safety issue." Nilfisk offers a range of scrubber dryers, single disks and burnishing machines for use on most common hard floors.
Granite can work out to be among the least expensive floor surfaces to maintain according to Kärcher training Instructor Sebastian Nann. "Its acquisition cost is high, but it is very low cost thereafter because it requires neither basic cleaning nor care and lasts for up to 40 years," he said. "Care of wooden floors is much more expensive than that of stone floors which require no special care whatever."
He says stone floors and tiles cost less to look after because costly coating and decoating is not required for long-term protection. "However maintenance cleaning requires more or less the same input and expense on any hard floor because there is no difference in the cleaning methods used," he said.
Latest floor coverings on the market include linoleum, PVC and elastomers with a permanent polyurethane coating, says Nann. "Depending on the quality of this coating the user can dispense with both basic and maintenance cleaning for a number of years," he said. Another new flooring material is enomer, a chlorine-free thermoplastic. "The advantage of this material is that it so robust that it requires no coating and needs only maintenance cleaning," said Nann.
He believes many floor manufacturers carefully consider the cost of maintenance when developing new types of flooring. "This is a key purchasing criterion for customers who take into account the total cost of flooring over its life cycle," he said.
Spending the extra money on properly maintaining a floor is well worth the expense, according to Nann. "Coating is worthwhile because the floor will otherwise be unserviceable and need replacing within a few years," he said. "In terms of cost per square metre, replacing a floor covering is always much more expensive than regular cleaning and care.
"And if a floor is not cleaned and cared for regularly the cleaning costs will increase. On a wooden floor for example, the dirt will become ingrained in scratches and be harder to remove."
He says customers can maintain their floors more economically by renewing the coating before it is totally worn out and before the floor covering beneath it is already damaged.
"Essentially there are two systems: the first is to use spot care film renewal in badly-worn areas such as in lobbies where only the most noticeable scratches and spots are renewed," he said. "The other system is top-stripping in which a thick care film is applied to a floor covering in five or six layers. With a special pad such as the Kärcher S 65 brush head the top layer of care film is removed using only water and a new layer is applied."
He claims this method to be eco-friendly because no detergent is required and the drying time is particularly short which means the floor can be walked on again soon afterwards. "In addition, the user saves the time required for a thorough basic cleaning."
When using the right tools, most types of hard floor surface can be cleaned easily and at low cost according to Hako's application technology trainer and consultant Klaus Serfezi.
Wood most difficult
"However in most cases, the decision as to which type of flooring is used is not only based on the cost of cleaning and maintenance," he said. "It is often the optical appearance that influences the decision rather than more practical and sensible factors."
He agrees with other manufacturers that wooden floors are generally among the most difficult to clean. "Water has to be used in carefully measured amounts in order not to cause damage on these types of floors," he said.
High-shine floors also tend to be harder to maintain economically than matt alternatives, adds Serfezi. "This is because cleaners often use unsuitable products or too much detergent on shiny floors," he said. "This produces smudges that need to be laboriously polished afterwards whereas with matt floors the streaks are less visible and are therefore often tolerated."
Hako offers a range of scrubber dryers that are said to improve cleaning efficiency. The company's AquaControl system is claimed to produce water and detergent savings of up to 50 per cent while its AquaForce system requires no cleaning chemicals.
Serfezi believes the type of machinery used to maintain hard floors can have a significant impact on cost.
"When buying a cleaning machine, customers often focus on the initial procurement costs," he said. "However the cheapest machine equipped with low-cost features is not always the right machine for the task.
"Today more than ever, buying a cleaning machine requires competent application-technical consultation and expert recommendation on the type and class of machine that is most suitable for the task in hand."