End of an era as a new king reigns
23rd of December 2022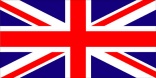 UK reporter Lynn Webster reflects on the period of mourning following the death of Queen Elizabeth II.
The UK has recently experienced a momentous event as we mourn the passing of our sovereign, Queen Elizabeth II. It was reported around 5.1 billion watched her funeral service worldwide, that is around 64 per cent of the world population.
More than a million people were estimated to have lined the streets of Westminster and near Buckingham Palace as the processions took place. This was after an estimated quarter of a million people had spent four days queuing for hours to pay their respects at the Queen's Lying in State
Subsequently the cleaning teams involved were in action immediately after the procession passed.
They worked tirelessly to clean the City of London, clearing away rubbish and sand that was laid on the streets for horses involved in the processions. On the morning after the funeral the procession route was already pristine, with not a piece of litter to be seen, and few signs left of the historic event. An estimated seven tonnes of additional litter were gathered and removed during this period.
There were many comments across social media platforms:
"Praise for 'excellent' teams who have been "working round the clock to keep Westminster clean."
"Central London and its parks immaculate already this morning. Not a piece of litter in sight. A huge thank you to the hundreds who must have worked through the nights on this entire amazing operation."
"Walking down The Mall on Tuesday morning the ground was pristine. Thank you!"
"Proud to make sure the parks are fully open and returned to their former splendour."
"Street cleaners, returning the area popular with tourists on any day, not just around Her Majesty's funeral to its usual glorious state."
This level of respect for someone most individuals have never met and the loyalty she commanded from so many; for a person to bring cohesion to otherwise disparate groups; and have admiration by so many, brings timely thoughts for us all.
Loyalty is an important component in any relationships, including in our working life. It can help build stronger bonds and create support. Loyalty can be fostered by being honest, supportive, respectful, appreciative and, yes, loyal. It is as much concerned with attitudes, emotions and a sense of personal identity as it is with actions.
Duty of loyalty is a director's responsibility to act at all times in the best interests of their company. Leaders who inspire real loyalty see their role as motivating and improving the working lives of those they lead. They view their team members as more than just people to help them execute their own goals.
Customer loyalty is a measure of a customer's likeliness to do repeat business with a company, manifesting itself by how willing a customer is to engage with and repeat business with you versus your competitors. Loyalty is the by-product of a customer's positive experience with you and creates trust.
Building loyalty amongst staff is by showing appreciation when they go above and beyond what is expected. Creating a way for managers and supervisors to show employee appreciation.
An employee is obliged to give loyal service to the employer, to act with good faith and in their employer's interests.