New Danish app prevents stress
21st of May 2015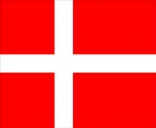 Our correspondent in Scandinavia, Petra Sjouwerman, reports on a new Danish app, developed to monitor employee wellbeing and prevent stress. One of the country's largest cleaning companies is now using it.
Did you wake up feeling fresh and rested? Have you felt cheerful and in good spirits? These are two of the five questions the new Danish app Howdy asks employees in private and public companies. The purpose of the app: to detect employee stress at an early stage.
Once every two weeks the employees have to answer five simple questions on their smart phone. These questions test different parameters based on the so-called WHO-5 Wellbeing Index, like sleep quality, vitality and general interest in things.
It is not surprising that the cleaning industry is very interested in the results of this app. In fact, a recent survey among cleaners carried out by Danish trade union 3F has shown that one out of every five cleaners leaves the labour market before retirement age because of stress or depression.
"This is a very serious problem," according to a spokesperson from the Danish trade union.
One of the biggest Danish cleaning companies, Forenede Services, with 4,000 employees in Denmark, started using Howdy in January of this year. All 150 managers from different parts of the country participate and answer the apps questions twice a month.
"We were wondering if we really could detect stress at an early stage. We kind of knew that our managers are under a lot of pressure, and we thought it could be interesting to measure the stress levels. The app has made the problem visible," says Jens Nielsen, the quality manager for Forenede Services.
The managers have reacted very positively to the app. "For some of them it has been a great help. I know this because they told me themselves. They said the psychologists have intervened in time, and that is why the stress problems have not resulted in sick leave," adds Nielsen.
The app has been developed by the Danish Psychiatry Fund and Worklife Barometer, a Danish company specialising in the prevention of stress.
Psychologists analyse the incoming data on a daily basis and contact employees who are in the danger zone by telephone. These employees are offered therapy sessions. Furthermore an action plan is put into place to assure the continuing wellbeing of that employee.
"Once a month, the HR department receives a report on job satisfaction levels in the different departments. The report also states the numbers of managers receiving therapy assistance, but not who. All responses are processed anonymously," Nielsen says.
The Danish cleaning company pays one Danish krone per employee (0.13 euro) to Worklife Barometer for the use of the app, and this includes reports and therapy sessions.
"We started using Howdy only in January, but it is already a success. It could be very well possible that we, in the future, will use the app for all our employees," says Jens Nielsen.