Home › magazine › latest news › Foodborne illness is your restaurant at risk?
Foodborne illness - is your restaurant at risk?
10th of April 2015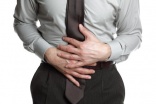 Katie Das, global marketing manager at Diversey Consulting, looks at the risk factors contributing to the spread of foodborne illness, and ways in which these can be mitigated.
In January 2015, Diversey Care was once again the official partner of the prestigious Bocuse d'Or competition. This biennial event sees world-renowned chefs from across the globe vying to be crowned winner at what is widely considered the culinary equivalent of the Olympic Games.
Bocuse d'Or took place at the SIRHA International Hotel, Catering and Food Trade Exhibition in Lyon, France earlier this year. During the event, Ilham Khadri, President at Diversey Care, gave a presentation on 'The unavoidable progress of scientific innovation and its impact on Food Service hygiene' at the World Cuisine Summit.
Her presentation analysed how new innovations can help us eat better, and looked at the scientific solutions which can help avoid risks and food scandals. Here are some important insights into the risk factors contributing to foodborne illnesses, and ways in which these risks can be mitigated.
You can't change a customer's first impression of your restaurant. From the moment patrons walk through the front door, they are looking for a clean, visually-pleasing environment. Diners' expectations have never been higher, and the overall dining experience is what will keep them returning. As an operator, your commitment to creating a superior dining experience is reflected in the gleaming surfaces of both the dining and kitchen areas.
It is important to place the highest priority on food safety in order to best protect customers, employees and the reputation of your business. Individual incidents of foodborne illness may be somewhat commonplace in today's world, but widespread outbreaks can be front page news and result in negative backlash, causing sales to plummet.
Despite significant advances in modern technology and efforts to provide safe food, foodborne illness remains a real public health concern in both developing and developed nations throughout the world. The European Food Safety Authority (EFSA), in its 2014 report 'Trends and Sources of Zoonoses, Zoonotic Agents and Food-borne Outbreaks in 2012', revealed that in 27 EU member states Campylobacteriosis was the most commonly reported zoonosis, with 214,268 confirmed human cases in 2012 alone.
Improper cleaning and sanitisation of foodservice equipment, surfaces and utensils are a huge factor in the food production process. Microorganisms or allergens are frequently transferred directly onto food or surfaces during the food preparation, serving and storage cycle.
Poor hand washing, failure to clean and sanitise a cutting board between uses, or using the same preparation table with raw and cooked foods are all examples of how easy it is to move bacteria around the kitchen and create dangerous food safety risks.
Restaurant owners and managers can ensure their facility is in top shape by following these simple rules:
1. Choose the right products and tools
Effective cleaning and sanitisation within the foodservice environment will reduce the chance of cross-contamination of 'safe food' during processing, preparation, storage and service because soil, bacteria and other microorganisms are physically removed. However, it's important that restaurants use products and tools that will deliver superior cleaning results. These include chlorine and quat based sanitisers, degreasers and other surface cleaners.

To ensure the proper concentration of chemicals and achieve the best cleaning results, restaurants should install space-saving dispensing systems that provide dilution control. These also eliminate overuse of chemicals and unnecessary waste because employees don't have to make guesses about dilution.

Employees must also be mindful of the temperature that chemical sanitisers work best at and the contact time that is required to kill harmful microorganisms. A lower contact time can help improve productivity and compliance with cleaning and sanitisation but operators should ensure the product is effective at removing bacteria and safe.

2. Create and follow a schedule for cleaning food contact surfaces
Once the right products and tools have been selected, restaurant managers should create an easy-to-follow process that details cleaning and sanitisation responsibilities. Since cross-contamination is the most common and critical sanitisation failure leading to foodborne illnesses, it's important that food contact surfaces are thoroughly maintained on a regular basis.
These surfaces include any equipment surface or utensil which food may touch during the food production process or via potential 'incidental' channels such as food draining, dripping or splashing onto the food preparation areas. For instance, the interior of a microwave oven is considered a food contact surface because food stuck to the sides or ceiling of the oven could drip onto other foods being warmed.

3. Reinforce practices with training
Instances of foodborne illness are usually the result of proper procedure non-compliance so it is critical every member of a foodservice team knows what constitutes a food contact surface. Additionally, employees should understand the importance of using the proper processes and products to both clean and sanitise.

Online training is an effective tool for standardising education within a facility and across multiple restaurant locations. It also allows managers to keep track of employees' test results and identify areas for improvement on an individual basis. Employees should undergo training when they are first hired and periodically throughout the year, as risks and responsibilities change over time.
Every restaurant operator wants a spotless record when it comes to instances of foodborne illness. Keeping kitchen and dining environments clean not only increases safety but encourages customers to return again and again. Choosing the right products and tools, developing proper procedures and implementing effective training protocols for staff are key elements to any successful food service operation.