Home › magazine › latest news › Finalists announced for UK 2015 Kimberly Clark Professional Golden Service Awards
Finalists announced for UK 2015 Kimberly-Clark Professional Golden Service Awards
29th of July 2015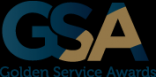 Following the first stages of judging, the finalists for the 2015 Kimberly-Clark Professional Golden Service Awards in the UK have been announced - a total of 88 from 46 companies. The awards recognise excellence in cleaning service provision.
The finalist companies are:
Aramark
Brayborne Facilities
C E Facilities Services
CAM Specialist Support
Cape Environmental Services
Carillion Services Ltd
Compass Group UK & I
Derrycourt Cleaning Specialists
Doncaster Metropolitan Borough Council (Metro Clean)
Enhance Office Cleaning Ltd
Exclusive Contract Services Ltd
FES FM Ltd
Floorbrite Cleaning Contractors Ltd
G4S Facilities Management
Gateshead Council
GBM Support Services Group Ltd
Greencrest City Limited
Grosvenor Services
Interserve
ISS Facility Services
ISS Facility Services Healthcare
JPC Cleaning Services
Julius Rutherfoord & Co
Lancashire Teaching Hospitals Trust
LCC Support Services
MCS
Mitie
Mitie Transport
Newsprinters (Broxbourne)
Nviro Ltd
OCS Group UK
Office & General Environmental Services
Principle Cleaning Services
Serco Healthcare
Servest Group
Sodexo Defence
Sodexo Ltd
Specialised Cleaning Services
Strand
Sussex Estates and Facilities
Swiftclean Building
The Mount Charles Group
Time Out Services Ltd
Vinci Facilities
West Suffolk NHS Foundation Trust
Xenon Services
The site visits required for the second judging stage are currently being carried out , overseen by the British Institute of Cleaning Science (BICSc). Its chief executive officer Stan Atkins said: "The standard of entries was exceptionally high with evidence of clear innovations and achievements across the industry."
The winners will be announced at a gala ceremony at London's Hilton on Park Lane in October.
Related Articles