World federation to play more positive role
20th of July 2011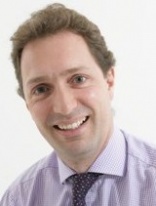 The World Federation of Building Service Contractors (WFBSC) is to play a more positive and proactive role in the global cleaning sector, its executive vice president Andrew Large has told ECJ.
The federation - which has been in existence for many years and comprises national associations, individual contractors and manufacturers - has long been criticised for its lack of purpose. Large accepts those criticisms and since taking on the secretariat in the UK he has identified a number of areas where he believes WFBSC can make a real contribution to raising the status of cleaning worldwide.
He says: "I see WFBSC as doing three main things: acting as a liaison point for global institutions; taking an increasingly public profile on key issues; and providing a network of valuable information for the global cleaning sector."
Cleaning for Health is the first significant step forward in WFBSC's new strategy - a project that aims to drive forward the role of the cleaning industry in the promotion of public health. Within the healthcare environment cleaning is widely acknowledged to be an important aspect of infection control. Outside that environment, however, the position of cleaning and cleanliness is much less clear. WFBSC now aims to promote the industry's role in securing a healthy and hygienic everyday environment.
So the organisation is currently collating information and research about hygiene in public places from around the world, with the aim being to launch a website later this year offering grounded, impartial information - a resource to be used by cleaning contractors and other relevant parties in the industry. "The website will constantly be updated and material will include, for example, guidance on how to clean in a daily environment when there's an outbreak of an illness," Large adds.
Cleaning for Health is just one part of WFBSC's repositioning exercise for itself and for the cleaning industry as a whole. Large believes: "Cleaning is a professional service and that is why we must have good professional data and statistics."
Establishing an industry federation that can claim to have truly global representation is a challenging task, Large acknowledges, however he believes that modern information technology makes it all the more feasible. WFBSC does already have members around the world, however Large would like to fill in some gaps in order for it to be entirely comprehensive. "Here in Europe, I'd like to have more representation from EU countries. I would also like to have better links in mainland China, India and Russia."
Membership fees are graduated by turnover, with the highest fee currently being US$ 10,000 (charges will be made in sterling from next year).
The main event for the WFBSC is of course its congress. The next one takes place in Curitiba in Brazil from October 10-14 2012. This event has been criticised by many in the industry in the past as only being accessible to executives from the biggest companies in the industry. Large insists the congress is always attended by a broad range of sector businesses but also admits it does need to have wider appeal with the industry as a whole.
"I would like the WFBSC congress to be the equivalent of the Davos World Economic Forum for the cleaning industry," he explains. "And if many cleaning professionals cannot actually attend, at least we want the industry to be engaged. Again, IT could be a big help to us in that regard."
"Key to it success, of course, is to build engaging content and then find the best way to promote it."
For details of the congress, Cleaning for Health and WFBSC activities visit www.wfbsc.org