Waiting for good news in the UK
29th of June 2012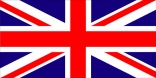 The general sentiment in the cleaning industry of the UK is currently not a positive one, explains
ECJ's reporter there.
We still appear to be in the darkest of night and those 'points of light' appear to be no more than that. We can reflect on the reported words of President Johnson who, when boarding Airforce One, is alleged to have said: "Go any place. We got troubles all over."
Let us begin with the NHS as promised in the last edition. There is good and bad news but let us warm ourselves first on the good. It is said that improvement in hygiene standards has saved 10,000 lives, though how this figure was arrived at is difficult to determine - but certainly MRSA and C.Difficile outbreaks have been much reduced. This has been due to tremendous efforts made by cleaning staff both in the private and public sector, though there has been little acknowledgement of the role played by the cleaning industry.
On the debit side reports on inadequate patient care arrive daily; some almost unbelievable. How can the doctors' and nurses' leaders live with this reflection on the work they do? Instead they complain about reductions in their pensions which are generous to the point of being almost unaffordable.
This giant behemoth is handicapped by political dogma. Yes, it is a health service of which we could be proud but is it good enough? The politicians provided a comfort blanket in the Care Quality Commission but this appears to be failing to step up to the plate when it matters. Cleaning standards have been driven upward by the industry but this is not as yet reflected across the board.
Asset Skills, the grande dame of training for our industry, announces that it has secured £5 million (six million euros) for training from a variety of funds. This is all splendid but it would be useful to know how this money will be spent and what results are achieved.
The stock answer to this is: "Such information is commercially confidential", a device frequently used by ministers, government departments, councils and authorities of all kinds. However it overlooks one thing: it is our money. There is present here a strange and dangerous doctrine: "We have power to spend your money on whatever we like without investigation or justification."
What the chief executive of Asset Skills can tell us is that: "The importance of our footprint is being recognised at high levels."
Training in cleaning skills has long been a battleground. Initially it was a cause of laughter bordering on contempt and little money was spent. Times have changed, everything is more structured and now contractors offer what they claim are fully trained staff, although I don't understand how they can make this claim where such training is not approved or verified by an outside body. A certificate from the employer and perhaps a mention in the company magazine is in no sense a step on the career ladder, however much the clients and insurers are impressed.
Employers like cost cutting and proper certificated training costs money. Politicians also like training, which they hope convinces us they are actually doing something to help the disgraceful youth unemployment level.
Is there any good news at all? Every day employers and workers in our industry are overcoming challenges without complaining, without headlines. Would that our leaders might do the same.