Home › magazine › european reports › Marseilles under household waste due to dustmen strike
Marseilles under household waste due to dustmen strike
19th of March 2015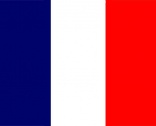 Almost every year the council workers, including dustmen, in Marseilles go on strike, leaving piles of household and business waste to pile up in the streets. French correspondent Christian Bouzols reports for ECJ.
Piles of household and business waste rose up in the streets of Marseilles, blocked entrances to shops and gave off awful smells throughout the town as France's second largest city experienced its recurrent nightmare at the end of January with the strike of its dustmen.
Almost every year, these council workers decide to stop work. But this year the movement hit the city particularly hard.
Towards the end of January, the local authorities, sensing trouble, had installed some 40 skips across the city and agreed with a private company to have the rubbish collected independently. But the strikers blockaded the waste treatment plants, which made rubbish removal impossible.
All work stopped
At the height of the strike action about 80 per cent of the city's dustmen had stopped all work. Piles of rubbish sprang up in 11 of the 16 arrondissements (districts) of the city. In the five arrondissements not affected, private companies had taken over waste collection work.
The strike was organised by the Force Ouvrière trade union, whose presence is very strong among council workers. Its main complaints were about the "lack of means" to carry out waste collection at night. The union also demanded the creation of 10 new positions and the lifting of "sanctions" against dustmen who, "obliged to undertake ever increasing duties owing to job cuts", had refused to carry them out.
In July 2014, the city's waste collection department had instituted a new contract for dustmen, restructuring their work following a court decision to abolish a system known as 'fini-parti', which means "once finished then gone".
Longer hours
According to this system, workers could go home once their duties had been accomplished. As a result, the effective time worked fell sometimes as low as three-and-a-half hours a day for a full time contract.
With the new system, dustmen and street cleaners now work a normal seven-and-a-half hour day, with a minimum of five-and-a-half hours spent on waste collection. This is necessary to ensure the collection of the roughly 7,000 tonnes of waste produced each day in the capital of southern France.
While the organisers of the strike deplored the "lack of means" provided for waste collection at night and the "repression" allegedly exercised against dustmen, the city authorities had no other choice but to call on the inhabitants' "sense of civic responsibility" and to encourage them to store as much of their waste as possible in their homes or back yards. However, such a directive could not be observed for long.
The strike ended after a week when a solution was found. This included the recruitment of 10 new dustmen. They were going to be kept very busy clearing the mountains of rubbish.