Assessing manufacturing
20th of September 2012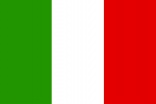 ECJ correspondent Anna Garbagna reports from the recent Forum Pulire in Italy, and the industry statistics discussed there.
Production is an integral part of the more extensive integrated services sector. So Afidamp, in cooperation with the production chain associations FISE ANIP Confindustria, FNIP Confcommercio, CNA, Legacoop Servizi and Confcooperative founded Forum Pulire, a permanent observer of the market, which culminated with the first international congress evaluating the cleaning market in Italy.
Among the data which emerged, the key fact was that the sector for machines, products and tools for professional cleaning is recovering from the economic crisis of 2009 which was the only negative year in a decade (2000-2010) that was otherwise characterised by constant growth.
Italy is among the leading global manufacturers of machines and equipment, together with the USA and Germany. Strong specialisation is the factor that allows Italian products to maintain a leading position. 64 per cent of total sales of machines and equipment went for export, mainly to Brazil and Russia - countries with high potential for development - followed by India and China, notwithstanding the fact that China itself represents a strong competitor.
The European market, particularly France and Germany, is the main export recipient by quantity of products. Other important markets are the Far East and the Middle East, followed on a smaller scale by Canada and the US.
Seventy per cent by value of indoor cleaning machines were exported: 74 per cent of scrubber dryers and wet/dry vacuum cleaners; 70 per cent of monodisks; 64 per cent of high pressure cleaners; and 83 per cent of steam cleaners. Positive signs are also emerging on the internal market, driven by chemicals which recorded six per cent growth.
As far as total sales are concerned, machines represent 33 per cent; chemicals 19 per cent; equipment five per cent; paper and tissue for professional use 27 per cent; fibres and cloths two per cent; accessories and machine spare parts five per cent; and other products nine per cent. Lombardia, Veneto and Emilia Romagna regions are the leaders for production.
The president of AfidampFAB declared: "The sector is holding up in spite of delays in payments and margins reduced to zero. Estimates for the first months of 2012 can confirm a trend of stability after the strong crunch in 2009 and the recovery which started in 2010."
According to the research producers are divided as follows: 36 per cent are small companies with total sales under four million euros; 52 per cent are medium sized and family run with total sales between four and 30 million euros, that work successfully at international level; 12 per cent are large groups with total sales of more than 30 million euros, some quoted on the Stock Exchange and in a position to compete with the sector's leading multinationals.
82 per cent of companies are located in the north of Italy, 13 per cent in the centre and five per cent in the south.
10,000 operatives are directly employed in the production section, rising to 30,000 if satellite industries are included. The internal market is lead by chemicals, with 32 per cent of total sales, followed by machines with 24 per cent; tissue products 23 per cent; fibres and cloths four per cent; and equipment three per cent. The relaunch of the market was signalled by chemicals which grew by six per cent in 2011.